by John Petrik, Connecticut USA
For our second Holidays All World Round Post, let's welcome John Petrik, a Slovakian immigrant now residing on the shores of Lake Zoar in Norwalk, Connecticut. Easter, a holiday popularized by easter egg hunts and retail clearance sales, diversify in regions of Europe. Slovak Easter brings an abundant of unique rituals richer than Cadbury chocolate eggs.
The Holy Days start on Good Friday, commemorating the crucifixion of Jesus, with Easter baskets filled with kolbasi, colored boiled eggs, smoked ham, and a special bread called paska.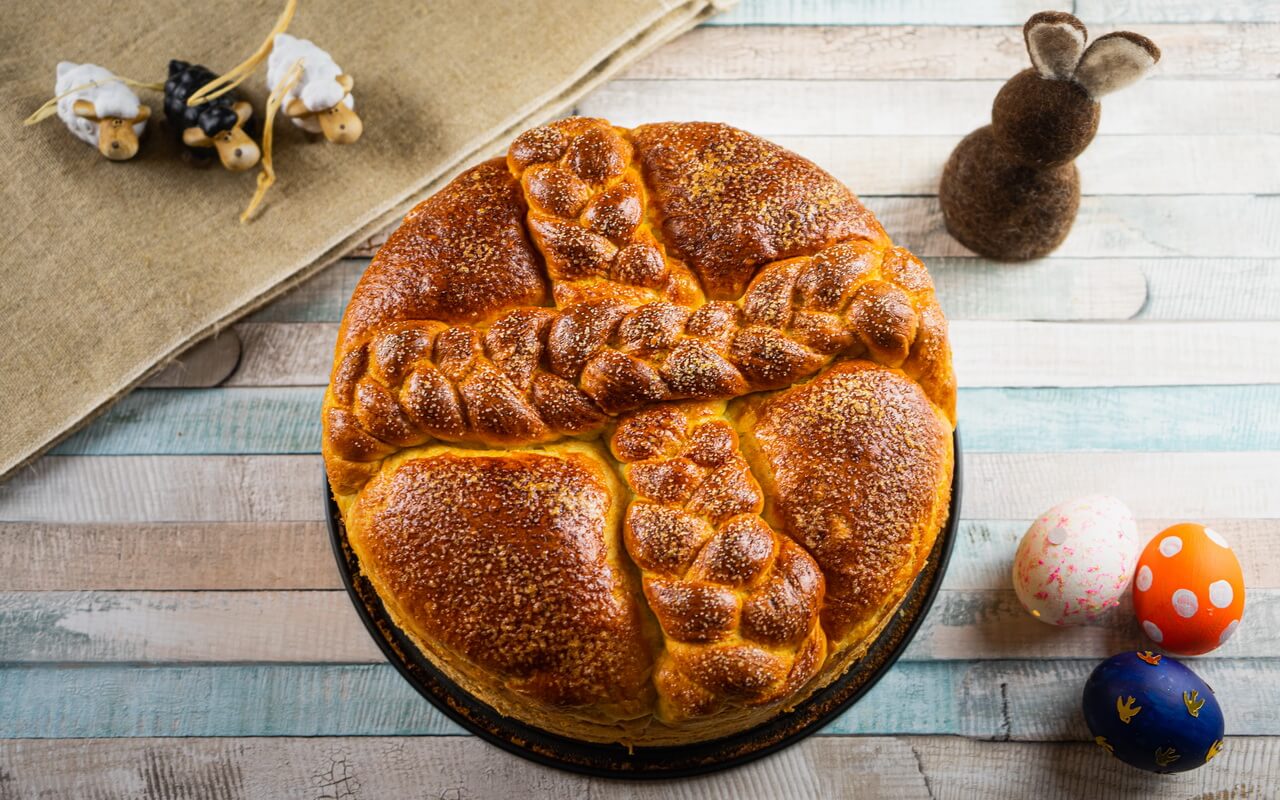 On Saturday night, the day of Jesus' resurrection, we would get up at about 11 PM to attend church at midnight. There would be a special parade through the isles of the church carrying various religious items and an icon of Jesus chanting "Christos Voskrest". The priest would bless our Easter basket by sprinkling them with holy water. The priest would repeat "Christos Voskrest" meaning "Christ Is Risen" from the dead.
After the mass we would go home and "pig out," eating all the blessed food. This includes more boiled eggs, deviled eggs, kolbasi, paska, cirak (Slovak Easter Cheese), and an assortment of desserts blessed by the priest.
On Easter Monday, men supposedly throw pails of water on single women and proceed to whip them––that is, in the foreign imagination. In fact, when you first search up Slovak Easter, images and videos of this intriguing activity arise. However, having been raised in Slovakia during the mid-20th century, I never heard of Slovak men throwing water on single womens' back and spanking them. I guess this shows that culture evolves over time acquire new traditions, loose old traditions, and even bring back old traditions that are antiquated and more absurd.
It was great to review my past, as I don't celebrate my religion's holidays any more. I still believe in the customs and traditions of Slovak Easter, though my children, who are now married and have their families, celebrate differently. I should mention this is a Slovak custom, so other Ethnic customs may be celebrated differently across different geographical regions.